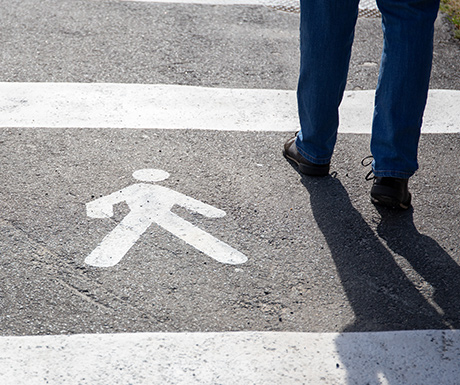 Watch for walkers
Pedestrian Safety Tips
July 22, 2022 // 2 Minutes
According to the National Highway Traffic Safety Administration (NHTSA), a pedestrian was killed in a U.S. traffic crash every 81 minutes in 2020. That's over 6,500 people in a single year. Pedestrian safety starts with you. Below are a few tips for keeping everyone safer—drivers and walkers alike.
MORE STATS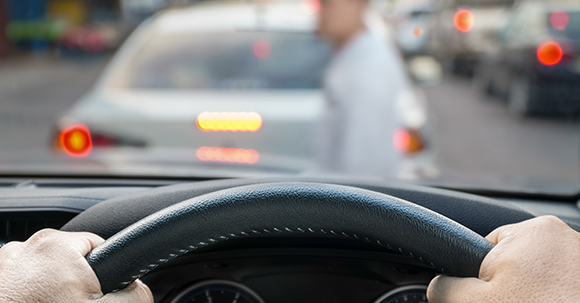 STAY ALERT
Always be on the lookout for pedestrians everywhere you drive. Pay extra attention around crosswalks. Slow down in advance and always yield to pedestrians in crosswalks. Stop well back from the crosswalk to give other vehicles visibility so they can stop too. Also, never pass a vehicle stopped at a crosswalk.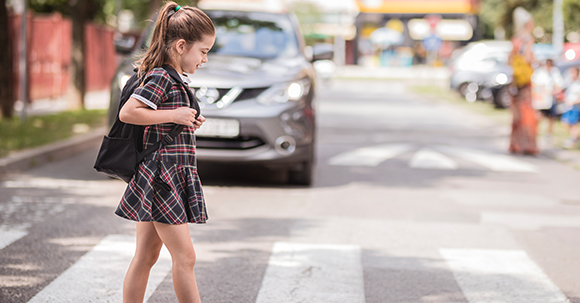 BE CAUTIOUS
Never assume pedestrians will only enter streets at designated areas. Always be alert for children playing on the side of the road. Watch out for walkers and joggers where there are no sidewalks. And use extra caution when backing up or driving in bad weather.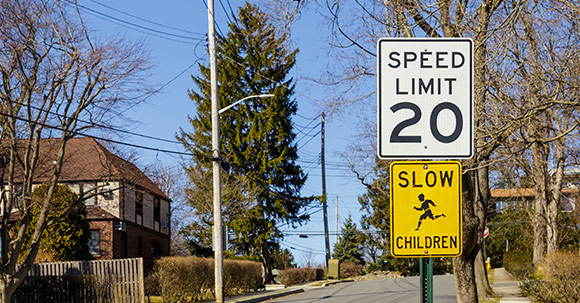 SLOW DOWN
Slower speeds save lives. When determining speed limits, a road's size, surroundings and traffic are taken into account, including pedestrian traffic. Roads with more pedestrian traffic have lower speed limits to allow for increased driver reaction time. The chances of a pedestrian surviving a crash rapidly decrease when the vehicle speed is above 30 mph. Slow down for everyone's sake.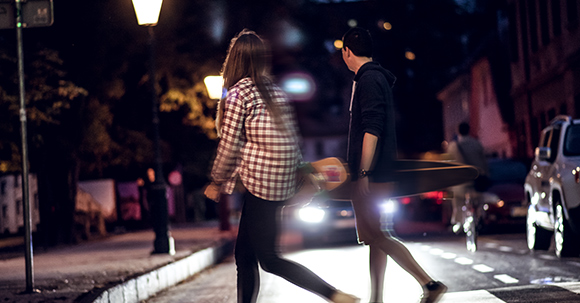 NIGHT DANGERS
October is designated National Pedestrian Safety Month as a reminder to pay extra attention to pedestrians, especially as the days get shorter. According to NHTSA, 26% of pedestrian fatalities in 2020 occurred from 6 to 8:59 p.m. Danger increases with the darkness.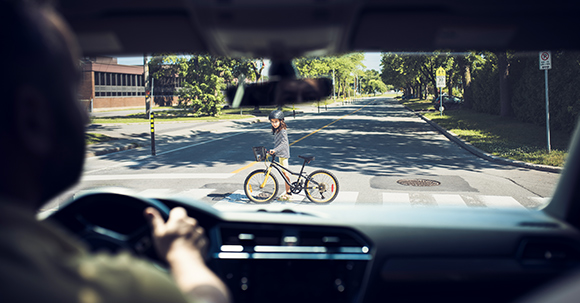 DO YOUR PART
The same precautions you use to prevent traffic crashes will help save pedestrian lives. Stay alert, slow down, keep your eyes on the road and never drink and drive. Driving safe means arriving safe…for everyone.