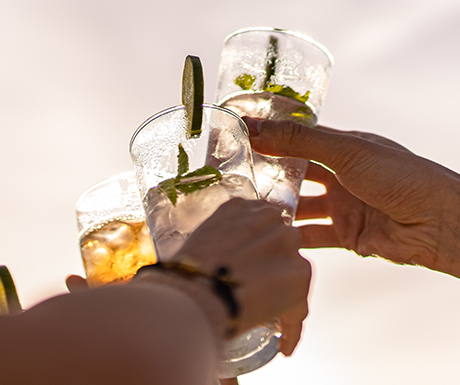 MAKE A MOCKTAIL
May 3, 2022 // 2 min
Long day at work? Your turn to be the DD? Just don't want to drink? Never fear, OHS is here. We have listed four of our favorite alcohol-free drinks, the ingredients you'll need and how to make them. And don't forget, you can order non-alcoholic drinks at the bar too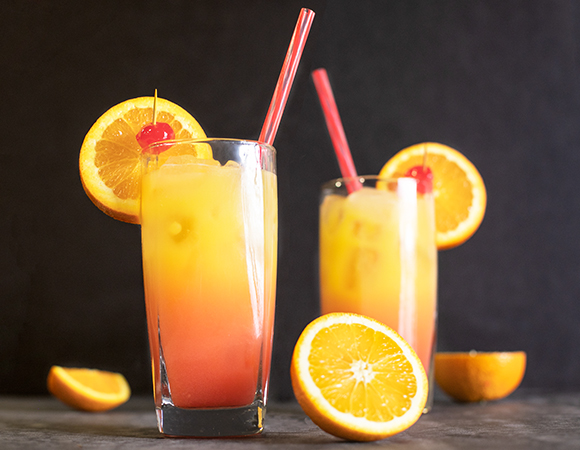 Tequila-less Sunrise
Here's what you'll need to make this drink:
3/4 cup pulp free orange juice
1/2 cup peach juice
3 tbsp lemon-lime soda
3 tbsp grenadine
Ice
First fill your highball glass in this order: ice, orange juice, peach juice and lemon soda. Then add the three tbsp of grenadine syrup to create a pink ombre at the bottom of your glass. Top the drink off with an orange slice or a cherry. And like magic, you've got a delicious mocktail and the ability to drive safely.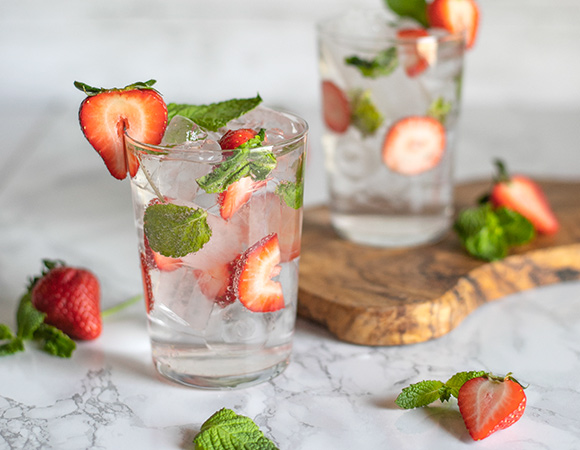 Strawberry No-jito
Here's what you'll need to make this drink:
2 tbs sugar
3 strawberries, hulled and quartered
8 mint leaves
1 lime, quartered into wedges
6 oz lime sparkling water
This one is for the strawberry lovers. First things first, put your sugar, two strawberries and six mint leaves in the glass. Next, add the juice of three lime wedges (pro tip: make sure you don't have any paper cuts, or it might sting!). Muddle these ingredients until your sugar is dissolved. Now fill your glass with ice, pour in the sparkling water and stir. After you garnish with strawberries, mint leaves and lime wedges, you'll be golden.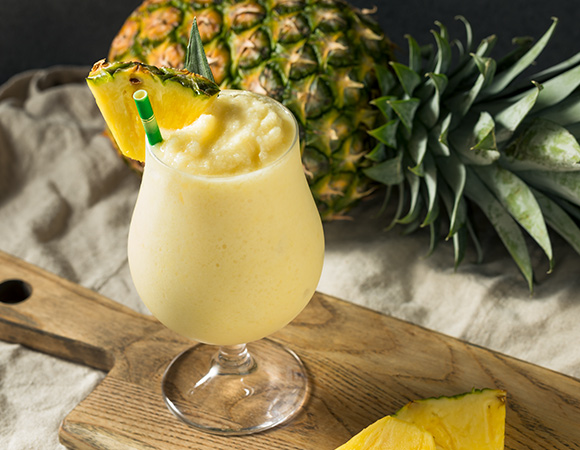 Piña Car-ladas
Here's what you'll need to make this drink:
3 cups frozen pineapple
15 oz can of light coconut milk
1/2 cup pineapple juice
Maraschino cherries
This drink is easy-peasy. Get out your handy dandy blender and blend all your ingredients together until smooth. Finally (yeah, you're already almost done) grab a chilled glass from your freezer, poor in your drink and garnish with a pineapple slice. Cue the after sip ahh.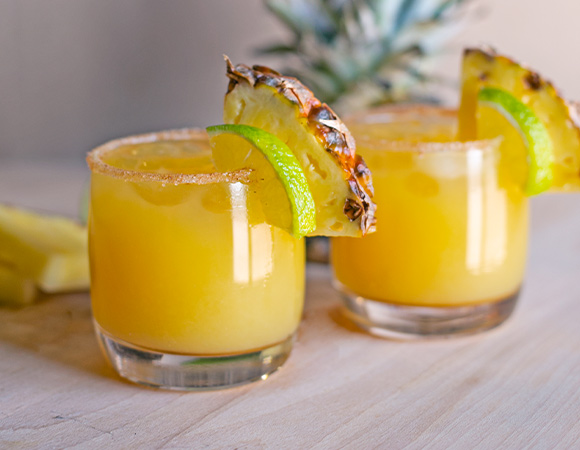 Cinnamon Pineapple Margari-DD-a
Here's what you'll need to make this drink for 8:
1/4 cup sugar
1 tsp ground cinnamon
10-11 lime wedges
3 cups orange juice
2-3 cups ginger ale
1 and 1/2 cups lime juice
1 cup powdered sugar
2 cups pineapple juice
We saved the best for last. First mix your cinnamon and sugar together. Rub the rims of eight glasses with your lime and dip them into your cinnamon-sugar mixture. Next, pull out your biggest pitcher and add in the orange juice, ginger ale, lime juice, and powdered sugar. Don't forget to stir until your sugar is dissolved. Now you'll want to add in your pineapple juice and pop it in the fridge to chill. When you are ready to get your party started, add ice to your sugar-rimmed glasses, pour your delicious, chilled mocktail and garnish.
We hope you enjoy trying these mocktails. The South Dakota Office of Highway Safety is on a mission to end drunk driving in the state, and you can help! Share this with your friends and promise not to turn a blind eye to drunk driving.
Join the List
Subscribe to our emails to stay up to date on safe driving tips, news and giveaways from the South Dakota Office of Highway Safety. Form from Campaign Monitor.