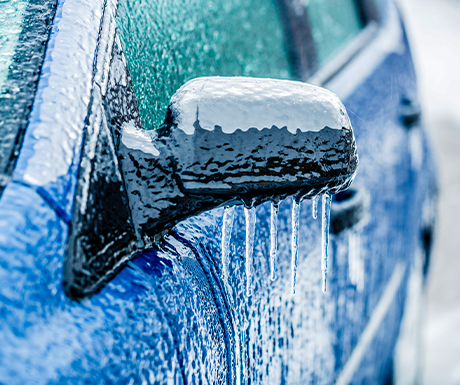 FREEZE!
Are you ready for winter driving?
January 10, 2023
If you answered "no," check out our top tips for keeping yourself and your vehicle safe in blustery conditions. If you answered "yes," use this to refresh your snow-covered driving skills.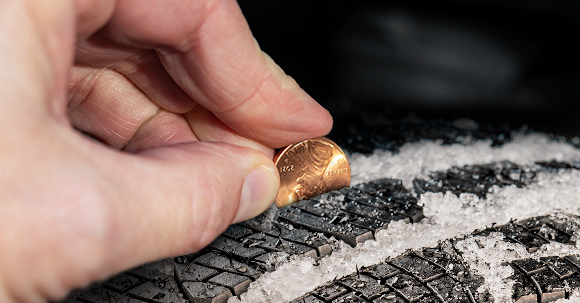 GRAB A PENNY
Before you brave the snowy roads, grab your lucky penny and stick it in the treads of each tire. If Abe's eyes have disappeared, you're in the clear. If you can still see his forehead, it's time for new tires.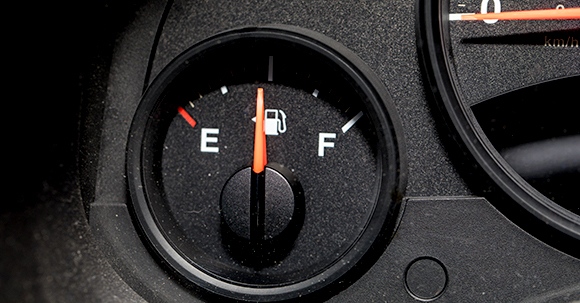 FILL 'ER UP
Make sure your tank is at least ¼ full, if not more. When temperatures start to drop, the chances of frozen fuel lines start to rise, so it's always a good idea to keep enough gas in the tank to ward off any freezing.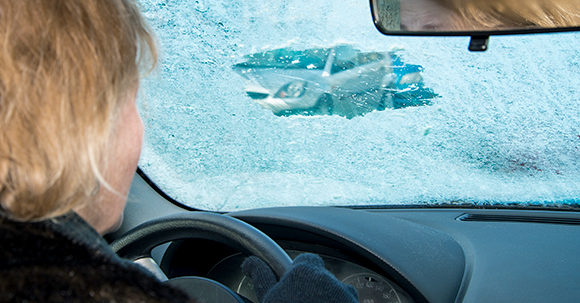 DE-FROST, DE-ICE, DE-CHILL
We've all seen those people, the ones who clear the bare minimum of snow from their windshield. Don't be like them. Be diligent in scraping all windows of ice and snow, set your heat to "Defrost" mode and make sure you give your vehicle enough time to warm up before you head out.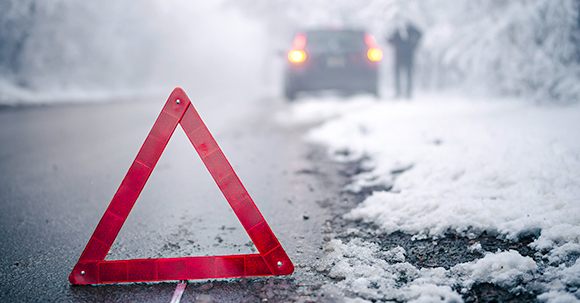 PACK A BAG
Snacks? Check. First-aid kit? Check. The tie blanket you made in 6th grade? Double check. Make sure you have the "what if's" covered by packing an emergency weather kit, especially if you're traveling from one town to another.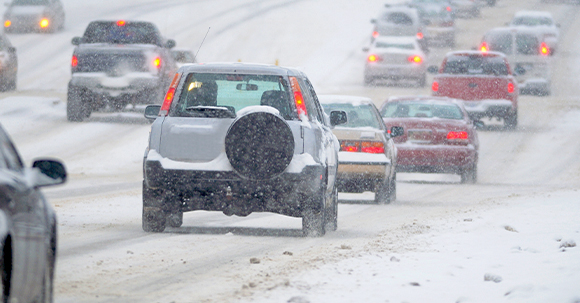 SNOW MEANS SLOW
Whether it's a light dusting or a full-blown blizzard, our best piece of advice is to stay home unless you absolutely must travel. If so, slow down and increase the distance between you and other cars by at least double — you never know how long it will take to stop.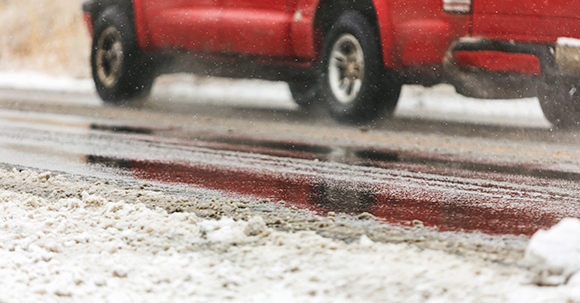 GUIDE THE SLIDE
Ah, the dreaded skid. From black ice to high winds, chances of skidding or sliding increase dramatically during winter months. Our top tip? Steer in the direction of the skid. That way, once you're out of it, you don't have to make a last-second over correction.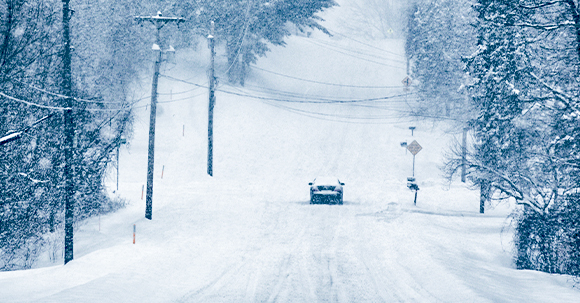 KEEP CLIMBING
For this tip, we'd like you to imagine a little kid trying to run up a slide. Got it? Now picture the slide as an icy hill and the little kid as your vehicle. What we're trying to say is avoid stopping while driving up hills as much as possible. Gravity and ice will always win.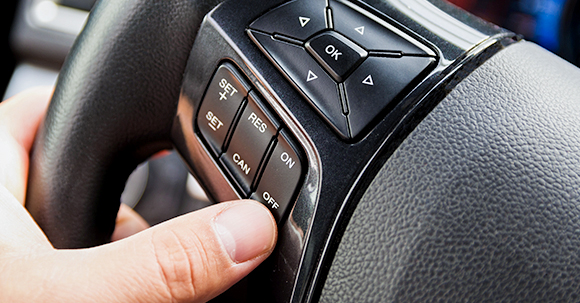 IT'S ALL YOU
As tempting as cruise control is, especially on long drives, using it during icy or snowy weather isn't the best idea. Using cruise control can mask the loss of traction until it's too late to correct, so stay alert and in control.
Well Done
You did it. Now that you've reached your destination, grab a cup of coffee or hot chocolate as a reward for staying safe on less-than ideal roads.